CHALLENGE
Hunger in our nation is an often forgotten problem. The Feeding America campaign educates the public about the impact of hunger through investment in marketing and communications, advocacy and cutting-edge research. A lack of awareness is the biggest hurdle in the battle to fight and end hunger.
INSIGHT
In 2008, in the midst of the economic downturn and resulting recession, nearly 17 million children, or 22.5 percent, lived in households in which food at times was scarce — 4 million children more than the year before. And the number of youngsters who sometimes were outright hungry rose from nearly 700,000 to almost 1.1 million.
STRATEGY
GFF and its members wanted to find a way to give to those in need. Rather than simply write a check, GFF used social media tools to raise awareness of the issue of hunger in America while generating consumer engagement and sharing through a fun and interactive campaign.
CREATIVE SOLUTION
GFF created BreadArtProject.com where consumers could create a personalized piece of bread art at no cost by uploading a favorite drawing or photo, or designing a new one online using a digital slice of bread as a canvas. For each piece of bread art created, GFF donated $1 to Feeding America. One dollar provides seven meals or four bags of groceries to the 25 million people served by food banks annually.
RESULTS
The campaign drove consumer participation with GFF to unprecedented levels. In 2009, visitors to BreadArtProject.com created more than 25,000 pieces of Bread Art and helped raise $100,000 for Feeding America.
The campaign is still widely recognized in the industry and amongst GFF investors as one of the most successful in the organization's history.
BreadArtProject.com
Media Coverage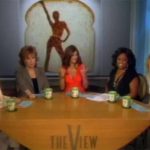 Social
Creative
Events